Managing hundreds of legal entities is no easy task. It is especially difficult to keep track of all of your legal entity information if your entities are in different countries. Each country has varying laws and filing deadlines to keep track of and the consequences for mismanaging this information could be costly.
Entity management software like EntityKeeper has helped many companies protect themselves from late fees, corporate dissolution and the mere headache associated with managing dozens or even hundreds of entities. The issue is that many companies have entities in multiple countries, all with different deadlines.
EntityKeeper – the trusted source for tracking and maintaining your domestic entities – now supports international entities. Now you can manage all of your entity information, regardless of where your entities are in the world.
This is a feature that many EntityKeeper customers said will help their businesses. At EntityKeeper, we take customer feedback seriously and ensure that we do everything we can to help make your working life easier. That is why we decided to start including the ability to manage international legal entities in our software.
"Our priority at EntityKeeper is ensuring that our customers have the ability to easily manage their legal entities wherever those entities may be," said Aynsley Brockway, Chief Operating Officer of EntityKeeper. "We are thrilled to announce the ability to upload foreign entities into EntityKeeper. With this addition, we are working toward our goal of making sure every company can easily manage their entity information so they can focus on their core business responsibilities."
We are proud to offer the ability to help you manage all of your legal entities – both foreign and domestic.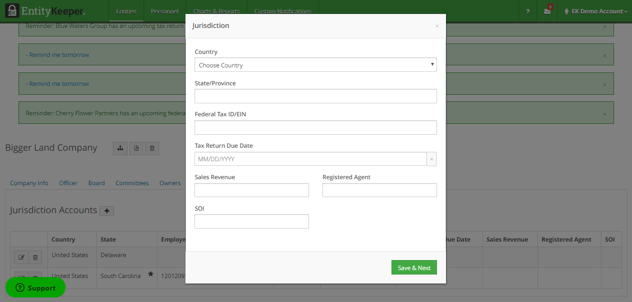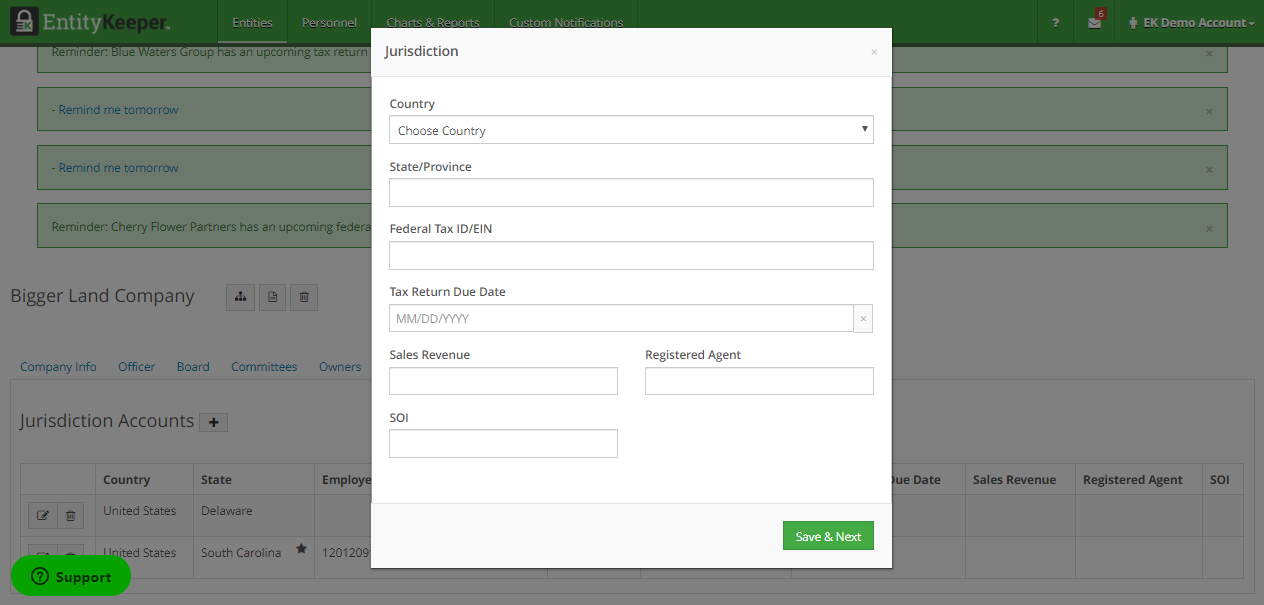 Uploading international entities is quick and easy with EntityKeeper.